Tornado Damage Repair
Roofing Contractors in Houston
WHAT SHOULD YOU DO AFTER STORM DAMAGE TO YOUR ROOF? CALL STRATA
A tornado can inflict devastating damage to a home's roof, not to mention to its doors, windows, and siding. A tornado-damaged roof should be inspected and evaluated by a professional roofing company because the damage could be severe. The roofing repair experts at Strata Roofing and Construction in Houston are highly trained to examine the extent of tornado-damaged roofs and can provide you with a repair estimate that upholds our standards of integrity and transparency.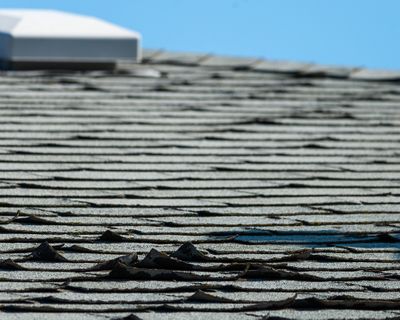 We have provided superior roof repair work for homes and businesses in the Houston metro area and surrounding communities, like:
Spring
Cypress
Sugarland
Katy
League City
Rockport
Lufkin
Houston Tornado Damage Repair
When you call the trusted tornado roofing repair experts at Strata Roofing and construction in Houston, you can expect them to examine the extent of tornado damage to your roof, document the damage, and provide expert consultation on what needs to be done to complete repairs on the roof.
It is recommended that home and business owners contact their insurance provider to check on the extent and limits to the property damage insurance coverage. Talk to your insurance agent about the type of property coverage you have in your policy and the coverage provided should a storm or tornado damage the roof or other areas of your home. Sometimes a policy may not cover damage from a storm impacting the inside of your home, such as water damage. Check with your agent that you have the insurance coverage you need.
PROVIDING HOUSTON TORNADO DAMAGE REPAIR SERVICES
After a storm or tornado, we recommend calling a roofing company to have your roof inspected before contacting your insurance provider to start the repair process as soon as possible. Efficiency is key in any roof repair, as speedy repair prevents secondary damage from leaks and outside elements from further damaging your home. Call Strata Roofing and Construction in Houston for an inspection and estimate to repair a tornado-damaged roof.
Current customers and prospective customers call on us confidently, knowing that Strata Roofing is fully licensed, bonded, and insured in Texas and an Accredited Business with Better Business Bureau since 2008 with an A+ rating. Our top objective is achieving 100-percent satisfaction with our customers. Check out the latest reviews from our customers on Top Rated Local. Strata Roofing is a certified Weather Stopper Roofing Contractor with GAF, a Certainteed ShingleMaster, and Master Shingle Applicator with Saint-Gobain.
We have provided superior roof repair work for homes and businesses in the Houston Metro Area and surrounding communities, including Spring, Cypress, Sugarland, Katy, League City, Rockport, and Lufkin.
Houston Office
4133 Katy Hockley Rd
Katy, TX 77493
Phone: (281) 819-6852
Lufkin Office
207 East Frank Street, Suite 107
Lufkin, TX 75901
Phone: (936) 206-5133
CONTACT US
Strata Roofing and Construction, LLC.
Commercial roofing requires skill and precision. Our expert roofers have years of experience installing and repairing roofs for commercial establishments.
Whether it is a small roof leak, or a full roof replacement project, homeowners trust Strata Roofing and Construction to get the job done efficiently and affordably.
Our extensive construction services can make your home or business look like new.