Correct installation of Houston PVC Roofing is as important as selecting the material to the effectiveness of the roofing system. Proper installation ensures that the PVC roofing will be leak free and last a long time. Work with a reputable roofing contractor who is experienced in installing PVC roofing. Strata Roofing and Construction, Houston, is an expert in the installation of PVC or thermoplastic polyvinyl chloride membrane roofing. Insulation boards are generally fastened securely to the roof first, followed by the PVC material, which is either attached with adhesive, screws and plates or ballasted, held down with heavy materials such as rocks or pavers. The overlapped seams are hot welded together, which produce incredibly strong connections and create a single watertight membrane roofing system. PVC is a good solution for low-slope roofs on which asphalt shingles and wood shakes do not perform well.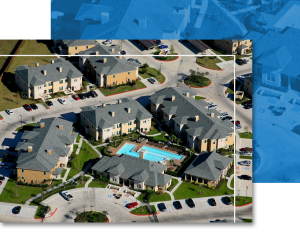 SERVING THE HOUSTON METRO AREA AND SURROUNDING COMMUNITIES WITH PRO HOUSTON PVC ROOFING SERVICES
PVC membrane is a cost-effective roofing solution providing excellent water-proof protection for both residential and commercial roofs. and Strata Roofing and Construction is the Houston Metro Area expert for applying PVC roofing. We serve the surrounding communities, too, including Spring, Cypress, Sugarland, Katy, League City, Rockport, and Lufkin.
Strata Roofing is fully licensed, bonded and insured in Texas and an Accredited Business with Better Business Bureau since 2008 with an A+ rating. Check out the latest reviews from our customers on Top Rated Local. Strata Roofing is a certified Weather Stopper Roofing Contractor with GAF, a Certainteed ShingleMaster and Master Shingle Applicator with Saint-Gobain.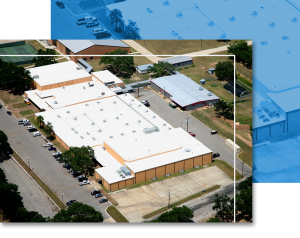 PVC ROOFING SERVICES
PVC roofing systems have numerous benefits:
Minimal to no maintenance needed
Unaffected by standing water
Energy efficient with nearly all ultra-violet rays reflected
No additional coatings needed
Fire resistant
Wind resistant
Longevity
Simple repair and maintenance
Houston Office
4133 Katy Hockley Rd
Katy, TX 77493
Phone: (281) 819-6852
Lufkin Office
207 East Frank Street, Suite 107
Lufkin, TX 75901
Phone: (936) 206-5133
Commercial roofing requires skill and precision. Our expert roofers have years of experience installing and repairing roofs for commercial establishments
Whether it is a small roof leak, or a full roof replacement project, homeowners trust Strata Roofing and Construction to get the job done efficiently and affordably.
Our extensive construction services can make your home or business look like new.