Roof Replacement
Roofing Contractors Serving Lufkin and Beyond
YOUR ROOFING REPLACEMENT EXPERTS
It's pretty obvious to know when you need Houston roof replacement, and it'll likely happen after a fallen tree or major wind storm has extensively damaged or destroyed your roof. Years of seasonal wear and tear can gradually creep up and suddenly make you aware that the time to replace your roof is here. If your roof needs to be replaced, then it's time to call Strata Roofing and Construction.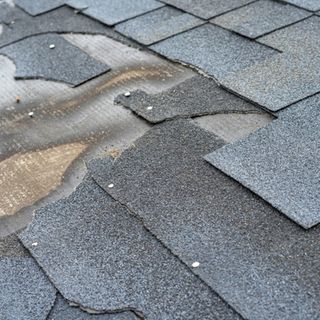 When Do I Need A Roof Replacement?
At what point is it more cost effective to go with a new roof replacement versus the repair route? You may want to consider a roof replacement if you notice these things:
If your roof is nearing its typical replacement age
Curling or missing shingles are visible
Discolored ceilings and walls
You have unwanted animal occupants in your home
Ice dams are forming at your roof's edge
If you need a roof replacement in Houston, then the roofing professionals at Strata Roofing and construction can get the job done right. Give us a call now to learn more.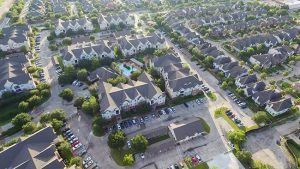 THE HOUSTON ROOF REPLACEMENT EXPERTS
Strata Roofing and Construction has years of experience installing replacement roofs for residential and commercial homeowners, but it may be surprising to know that replacing a damaged roof is rarely our first recommendation. We advise property owners to regularly schedule maintenance check-ups to extend the life expectancy of a roof to its predicted maximum serviceable time. We all realize though, that at some point, a roof is beyond being repairable. That's the time when a home or business owner of a property needs to think seriously about hiring a reputable contractor for roof replacement. Our roofing experts will help you select the right materials and design to fit your home, style, and budget.
PROFESSIONAL ROOFERS WITH THE CREDENTIALS TO BACK IT UP
Strata Roofing is fully licensed, bonded, and insured in Texas and an Accredited Business with Better Business Bureau since 2008 with an A+ rating. Check out the latest reviews from our customers on Top-Rated Local. Strata Roofing is a certified Weather Stopper Roofing Contractor with GAF, a Certainteed ShingleMaster, and Master Shingle Applicator with Saint-Gobain.
DO I NEED ROOF REPLACEMENT?
At what point is it more cost-effective to go with a new roof replacement versus the repair route? It's wise to request a reputable contractor specializing in roofing services to inspect your roof closely to access the damage. A qualified contractor analyzes all factors including the age, materials used, condition of the materials, cost-effectiveness, and safety concerns to make a go or no-go determination on whether the roof needs to be replaced. Sometimes repairs can enable you to push off a full roof replacement for a few years, but repairs on an aging roof, however, may be wasted money. New roofing materials can withstand the elements longer than others can. We can show you in detail the lifespan rating of materials to satisfy your needs visually and functionally.
Houston Office
4133 Katy Hockley Rd
Katy, TX 77493
Phone: (281) 819-6852
Lufkin Office
207 East Frank Street, Suite 107
Lufkin, TX 75901
Phone: (936) 206-5133
CONTACT US
Strata Roofing and Construction, LLC.
Commercial roofing requires skill and precision. Our expert roofers have years of experience installing and repairing roofs for commercial establishments
Whether it is a small roof leak or a full roof replacement project, homeowners trust Strata Roofing and Construction to get the job done efficiently and affordably.
Our extensive construction services can make your home or business look like new.