Houston Built-Up Roofing, also known as BUR, has evolved from hot tar roofing that was commonly used as a method for installing roofs more than 150 years ago. Durable and reliably waterproof, BUR is a water-tight membrane made up of layers of bitumen petroleum mixture alternating with layers of fabric with reinforcements. A reflective roof coating can be applied to the top layer for energy savings.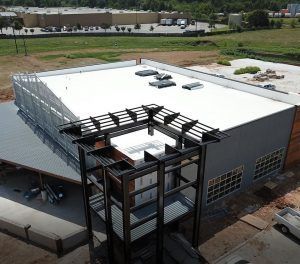 ADVANTAGES OF HOUSTON BUILT-UP (BUR) ROOFING:
Multi-ply application forms a waterproof and durable roofing blanket.
Long lifespan that lasts many years.
Bottom layers maintain safeguard against water even if the top surface layer is compromised.
Exterior surface can be quickly fixed.
Low maintenance.
High resistance to fire.
Good insulating qualities.
Low expansion and contraction rates reduce chances of materials moving and cracking.
No nails or screws required, reducing the risk of leaks from hardware in top layers.
Multiple layers from three-, four-, five-ply and more, can be added to accommodate building requirements and budgets.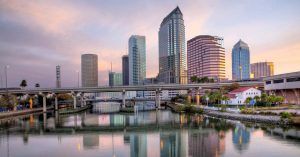 EXPERT BUR INSTALLATION IN THE HOUSTON METRO AREA AND SURROUNDING COMMUNITIES
Let us show you how Built Up Roofing can be a superior roofing technology for your property. Strata Roofing and Construction serves the Houston Metro Area and surrounding communities, including Spring, Cypress, Sugarland, Katy, League City, Rockport, and Lufkin.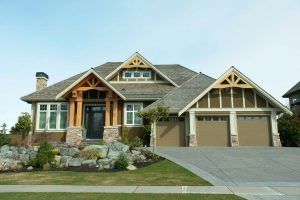 WHY YOU SHOULD CONTACT STRATA ROOFING AND CONSTRUCTION
At Strata Roofing and Construction, we welcome you to see our long history of successful built-up roofing (BUR) projects and how satisfied our customers have been. Strata Roofing is fully licensed, bonded and insured in Texas and an Accredited Business with Better Business Bureau since 2008 with an A+ rating. Check out the latest reviews from our customers on Top Rated Local. Strata Roofing is a certified Weather Stopper Roofing Contractor with GAF, a CertainTeed Shingle Master and Master Shingle Applicator with Saint-Gobain. Our top priority is that you are satisfied with your roof. Call us for an estimate and consultation today.
Houston Office
4133 Katy Hockley Rd
Katy, TX 77493
Phone: (281) 819-6852
Lufkin Office
207 East Frank Street, Suite 107
Lufkin, TX 75901
Phone: (936) 206-5133
Commercial roofing requires skill and precision. Our expert roofers have years of experience installing and repairing roofs for commercial establishments
Whether it is a small roof leak, or a full roof replacement project, homeowners trust Strata Roofing and Construction to get the job done efficiently and affordably.
Our extensive construction services can make your home or business look like new.