Roof Maintenance
Roofing Contractors Serving Lufkin and Beyond
PREVENT PROBLEMS FROM OCCURRING WITH STRATA ROOFING
Regular roofing maintenance will increase the lifespan of your roof and improve its performance. Your roof is one of the most important investments of your property, so it only makes sense to ensure the longevity and performance of the structure that protects you from Houston weather. Strata Roofing and Construction serves the Houston Metro Area and surrounding communities, including Spring, Cypress, Sugarland, Katy, League City, Rockport, and Lufkin.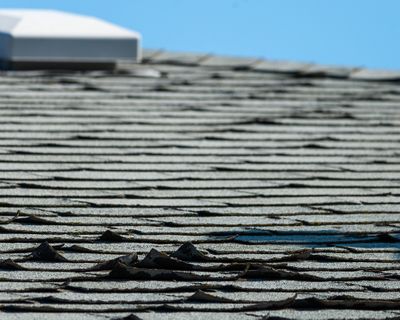 Why is Roof Maintenance Important?
Regular maintenance can save you money on your roof in the long run
It helps catch problems early on
Neglecting your roof could potentially cause small roof problems to develop into larger ones over time
Maintenance gives you greater peace of mind, knowing that everything is working the way it's supposed to
Roof maintenance prevents structural damage from occurring to the rest of your home
SERVING THE HOUSTON METRO AREA AND SURROUNDING COMMUNITIES
The wide range of severe weather — heavy rains, strong winds, thunderstorms, and tropical storms — can wear down the materials and structural integrity of your roof. Worn-down roofing materials can allow water to move into underlying areas, damaging the rest of your roof and structural components of the roof and building. Leaves and other debris can rot, become a habitat for animals, and collect water, which further compromises your roof. Roof leaks, wall cracks, material penetration, missing shingles, damaged gutters can all lead to more serious underlying problems with your roof if neglected.
We work with homeowners, property managers, real estate agents, and commercial building superintendents to provide superior roof maintenance, whether it is for a one-time project or a roof maintenance program with regularly scheduled service. Call us to schedule a single maintenance session or to set up an annual roofing maintenance plan for your roof. We can easily set up a convenient schedule for an annual roofing maintenance plan to inspect, remove debris and prepare for any sealing or replacement of roofing materials if necessary.
Strata Roofing is fully licensed, bonded, and insured in Texas and an Accredited Business with Better Business Bureau since 2008 with an A+ rating. Our top objective is achieving 100 percent satisfaction with our customers. Check out the latest reviews from our customers at Top Rated Local. Strata Roofing is a certified Weather Stopper Roofing Contractor with GAF, a Certainteed ShingleMaster, and Master Shingle Applicator with Saint-Gobain.
Strata Roofing and Construction in Houston provides high-quality roof repair, quick responses to storm damage repair, comprehensive inspections, preventative maintenance, and roofing consultations for all types of roofs.
Houston Office
4133 Katy Hockley Rd
Katy, TX 77493
Phone: (281) 819-6852
Lufkin Office
207 East Frank Street, Suite 107
Lufkin, TX 75901
Phone: (936) 206-5133
CONTACT US
Strata Roofing and Construction, LLC.
Commercial roofing requires skill and precision. Our expert roofers have years of experience installing and repairing roofs for commercial establishments
Whether it is a small roof leak or a full roof replacement project, homeowners trust Strata Roofing and Construction to get the job done efficiently and affordably.
Our extensive construction services can make your home or business look like new.