Houston Roofing Materials
Selecting the right Houston Roofing Materials to use for your residential or commercial property is important in determining the protection, lifespan, aesthetics and cost of your roofing project.
Strata Roofing & Construction, Houston, offers the widest selection of high-quality roofing materials from popular asphalt shingles and clay tiles to high-tech roofing materials such at TPO or single-poly roofing membranes and EPDM, otherwise known as rubber roofing. Contact the experienced roofing technicians at Strata Roofing & Construction for expert advice on which roofing materials to consider for your home or business needs.
Several factors of your property go into the decision-making process to select the most effective roofing material in your budget. The angle or pitch of the roof is an essential consideration which will determine the most effective roofing materials. A steeply pitched roof of a home allows certain materials such as shingles and tiles, whereas a flat roof of a commercial building is better suited for metal, TPO, PVC and EPDM or rubber roofing. Our roofing technicians can inspect the structural components of your roof to determine if heavier roofing materials such as concrete tiles, clay tiles and slate can be sufficiently supported by your existing roof.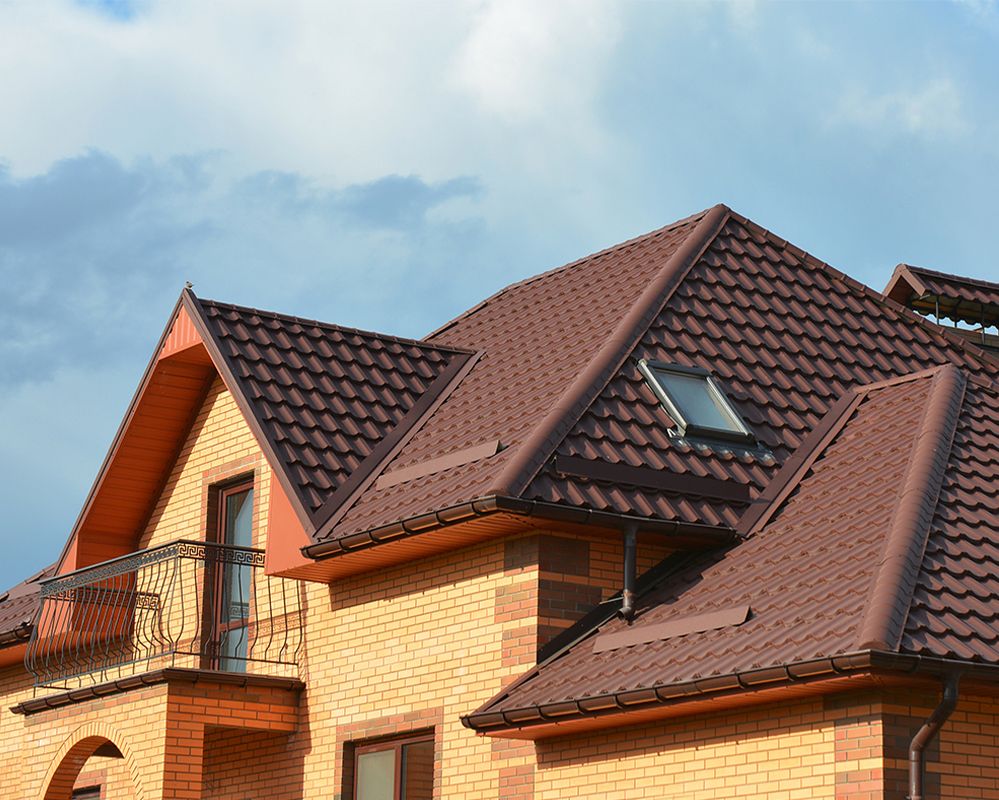 WHY HOUSTON ROOFING MATERIAL SELECTION IS IMPORTANT
Selecting the correct roofing material to potentially the most important decision that needs to be made for a roof installation. Take advantage of our free, no-obligation consultation with one of our roofing experts who will review the advantages each roofing material can make for your property. We use a wide variety of roofing materials to meet the exact requirements of properties throughout the Houston Metro Area.
Our roofing installation team has extensive experience with all types of roofs available today, including:
Asphalt shingles
Built Up Roofing—BUR
Clay tile
Composition shingles
Concrete tile
EPDM or rubber roofing
Metal roofing
Metal shingles
Modified Bitumen
PVC
Real slate
Single ply
Synthetic slate
TPO
Wood shake
Wood shingle
SERVING THE HOUSTON METRO AREA AND SURROUNDING COMMUNITIES
Strata Roofing & Construction serves the Houston Metro Area and surrounding communities, including: Spring, Cypress, Sugarland, Katy, Rockport and Lufkin.
CONTACT STRATA ROOFING AND CONSTRUCTION
Strata Roofing and Construction, Houston, provides the highest-quality roof installation services to meet your budget. We are skilled in listening to the needs of our customers and examining properties on site to help you determine the best options in roofing materials for your property to achieve the best value from your roofing installation.
Houston Office
4133 Katy Hockley Rd
Katy, TX 77493
Phone: (281) 819-6852
Lufkin Office
207 East Frank Street, Suite 107
Lufkin, TX 75901
Phone: (936) 206-5133