REPAIR BEFORE YOU NEED TO REPLACE
Roof repair is very important in preventing a more complicated and expensive roofing project down the line. If you suspect you need a roof repair because you can visually see spots on your roof that look like they are decaying or wearing away, or if you are noticing roof leaks, you need to call a roof repair expert at Strata Roofing and Construction today.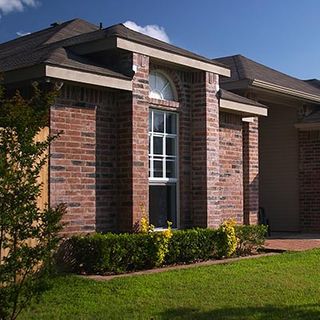 A good way to know if you need any roof repairs is to have your roof inspected by a professional roofing contractor, but if you notice any of these signs, you may need a roof repair:
You notice damaged shingles
Your gutters are frequently clogged
Your roof deck appears to be sagging
You are finding moisture or leaks inside your home
There is algae growth on your roof
Roof repair can be a bit of a hassle, and usually, a task that you want to put off for as long as you can. It could be the last of your home improvement priorities because of cost and time, but there are more reasons to get your roof repaired sooner than there are reasons to get your roof repaired later. Your roof is your number one defense against the weather — it's what keeps your home and your family safe and dry. Your roof is a very important feature of your home, so it is worth considering moving your roof up the priority list.
If you have been putting off your roof repairs, or you've forgotten about roof maintenance, keep reading for some compelling reasons to rethink your home improvement priorities.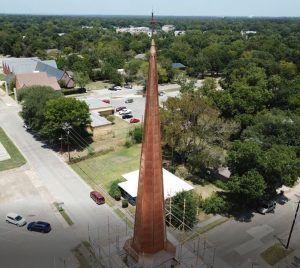 Procrastinating Can Cause More Damage and Cost More Money
Just like any with any other appliance in your home, it is better to fix small problems and perform routine maintenance. We all know that problems that aren't resolved as soon as possible will grow into bigger problems that can cost a lot more money down the road. Waiting to repair your roof can cause more damage in the long run, because as the roofing materials continue to be exposed to the elements, the more materials you will have to replace.
Furthermore, in severe cases, failing to repair your roof can begin to impact the structural integrity of your home. It may cause water damage, which can eat away at structural beams and weaken the integrity of your roof. If you want to save yourself the hassle of getting your entire roof replaced, simply repair it as soon as you can.
Roofs Affect Your Property Value and Curb Appeal
The condition of your roof is one of the first questions that potential homebuyers will ask about, and surely one of the most important features that an appraisal agent will examine when estimating the price of your home.
A deteriorating and neglected roof is visible to potential home buyers, and anyone driving up to your home will be able to tell if you have been ignoring roof repair for quite some time. A roof that won't need repair, or will need some slight repair, will give you the freedom to negotiate the price a little more.
The Weather Doesn't Wait, Why Should You?
Weather can cause further damage to a relatively easy problem to fix. It is not good to wait around and let the seasons continue to negatively impact the integrity of your roof when it is something that can be immediately addressed. Similarly outlined above, waiting for the problem to get worse is not cost-effective.
Necessary home improvement jobs are a hassle, and no one wants to deal with them, but it is a part of having a home. A roof that is taken care of can dramatically improve the look and function of your home. A damaged roof can lead to a host of structural problems that can cost you big time in the long run. Get a step ahead of a major repair and call Strata Roofing and Construction today. We are your premier roofing roofing installation and roofing repair company company in Houston, providing you with roofing services for all of your roofing needs! Contact our team today to get started on roof repair.
CONTACT US
Strata Roofing and Construction, LLC.
Houston Office
4133 Katy Hockley Rd
Katy, TX 77493
Phone: (281) 819-6852
Lufkin Office
207 East Frank Street, Suite 107
Lufkin, TX 75901
Phone: (936) 206-5133
Commercial roofing requires skill and precision. Our expert roofers have years of experience installing and repairing roofs for commercial establishments
Whether it is a small roof leak, or a full roof replacement project, homeowners trust Strata Roofing and Construction to get the job done efficiently and affordably.
Our extensive construction services can make your home or business look like new.