There's nothing like the inherent beauty and durability of authentic Houston Clay Tile Roof. Natural clay tiles add pure elegance, refinement, and style to your home like no other roofing material can. And, clay tiles will add greater value to your home as a dependable, versatile and long-lasting roofing system. Clay tiles are regarded as a lifetime roofing choice since they last so long. Let the experts at Strata Roofing and Construction, Houston, help you select the right colors, style, shape, and texture to fit your home and budget.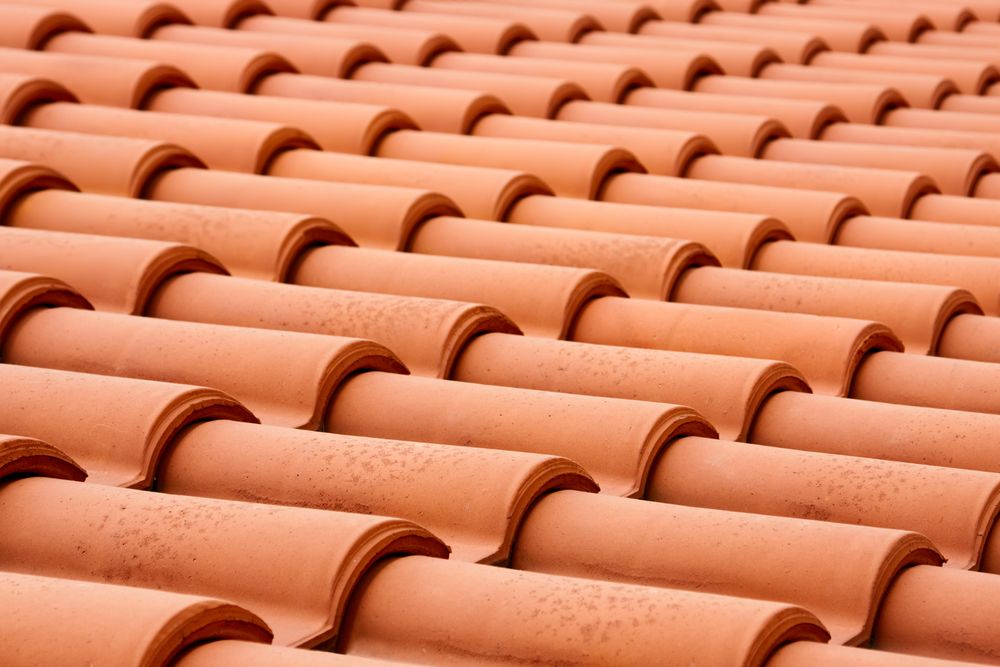 INSTALLING HOUSTON CLAY TILE ROOFS IN THE HOUSTON METRO AREA AND SURROUNDING COMMUNITIES
Curve, shaped and flat Houston Clay Tile Roofs are made from natural clay and fired in a kiln often with a colorized waterproof glaze and a surface texture. Clay tiles have adorned and protected historic buildings for thousands of years. Today's styles range from rustic to refined, depending upon the look homeowners are seeking. The durability of clay tiles is legendary as they resist inclement weather, including heavy rains and winds, rotting, water absorption, insect and other pest damage. Clay tiles are prized for their classic aesthetic qualities and can increase the property value of homes. The extreme durability of clay tiles can make the overall investment cost-effective considering the long life of the product.
Strata Roofing and Construction provides professional clay tile roofing installation in the Houston Metro Area and surrounding communities, including Spring, Cypress, Sugarland, Katy, League City, Rockport, and Lufkin.
Strata Roofing and Construction is fully licensed, bonded and insured in Texas and an Accredited Business with Better Business Bureau since 2008 with an A+ rating. We can help you weigh the benefits and limitations of clay tile as a roofing option for your home. While a clay tile roof is beautiful, natural looking and highly durable, it is heavy and may require structural reinforcement for your roof. Tiles are brittle and can chip or crack, requiring replacement of broken tiles from time to time. The initial investment can be more substantial than other types of roofing, but the overall lifetime cost is very competitive while the clay tile roof will add significant property value to your home. Clay tiles absorb some water and resulting weight, but just similar to how much asphalt shingles would and less than cement tiles. And, unlike cement tiles, the color will not fade.
Houston Office
4133 Katy Hockley Rd
Katy, TX 77493
Phone: (281) 819-6852
Lufkin Office
207 East Frank Street, Suite 107
Lufkin, TX 75901
Phone: (936) 206-5133
Commercial roofing requires skill and precision. Our expert roofers have years of experience installing and repairing roofs for commercial establishments
Whether it is a small roof leak, or a full roof replacement project, homeowners trust Strata Roofing and Construction to get the job done efficiently and affordably.
Our extensive construction services can make your home or business look like new.