Discover how metal shingles with Houston Non-Stone coated Roofing provides the classic appearance of asphalt or composite shingles with the significant durability and weight advantages of metal roofing. And often, a non-stone coated metal shingle roof is, fortunately, the last roof a homeowner may ever need to install. It provides an equivalent category of strength, safety, and durability of premium roofing systems with a higher degree of affordability. Non-stone coated metal shingles provide the clean, basic lines and sharp look that improves the appearance of a home and adds to its value. Contact the roofing masters at Strata Roofing and Construction, Houston, to find out how affordable a non-stone coated metal shingle roof can be for your home or business.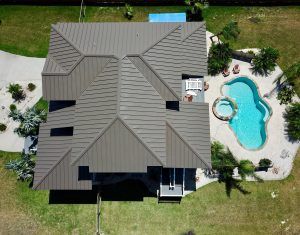 A GREAT CHOICE FOR A PREMIUM HOUSTON ROOF—NON-STONE COATED ROOFING
A non-stone coated metal shingle roofing provides a solidly performing roofing system with great curb appeal and exceptional durability. Panels lock together to stand up to severe weather, heavy rains, hail and even hurricanes. Enjoy the installation of a lifetime roofing system that will add value to your home with little maintenance required.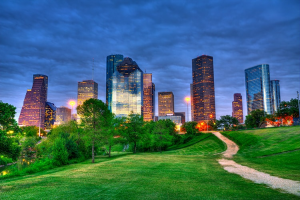 SERVICE FOR THE HOUSTON METRO AND SURROUNDING AREA
Customers rave about the customer service at Strata Roofing and Construction. Discover the difference we can make for your home or business with a new roof installation of non-stone coated metal shingles. We serve the Houston Metro Area and surrounding communities, including Spring, Cypress, Sugarland, Katy, League City, Rockport, and Lufkin.
Houston Office
4133 Katy Hockley Rd
Katy, TX 77493
Phone: (281) 819-6852
Lufkin Office
207 East Frank Street, Suite 107
Lufkin, TX 75901
Phone: (936) 206-5133
Commercial roofing requires skill and precision. Our expert roofers have years of experience installing and repairing roofs for commercial establishments
Whether it is a small roof leak, or a full roof replacement project, homeowners trust Strata Roofing and Construction to get the job done efficiently and affordably.
Our extensive construction services can make your home or business look like new.