It may be time to replace your roof with Houston composition Roofing installation. It's never fun when there's trouble with a damaged roof. A compromised roof allows water to leak in, further damaging the roof and even the building structure itself. Hiring a roofing pro is the way to go. Call the experienced, expert roofers at Strata Roofing and Construction for a free estimate and consultation for your roofing needs.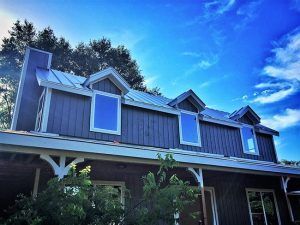 COMPOSITION SHINGLES FOR A DURABLE, PROTECTIVE ROOF
There are many different types of materials used for high-quality roofing, including:
Asphalt Shingles
Composition Shingles
Tile—Concrete or Clay
Slate—Real or Synthetic
Wood Shingles
Composition over Wood Shingles
Metal Panels—Standing Seam, R-Panel, 5 V-Crimp
Metal Shingles—Stone-coated or Non-stone-coated
Modified Bitumen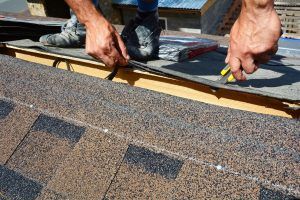 WHAT DO I NEED TO KNOW ABOUT HOUSTON COMPOSITION ROOFING
Homeowners have a large selection of materials from which to choose when it comes to contemporary roofing. The composition shingle type is very popular for use on residential roofs. The product has fiberglass mats coated with mineral fillers with a layer of asphalt to make shingles waterproof. The composition shingle also has a top layer of ceramic granules. Composition shingles have a number of great benefits. The first is the affordability. The common 3-tab type is thought to be the least costly in the industry. Plus, these shingles are fairly easy to replace. Secondly, a composition shingle is very durable, lasting as long as 50 years, compared to asphalt shingles at five to 20 years. Finally, composition shingles have a wide variety of colors and styles, expanding the aesthetic selections for a home.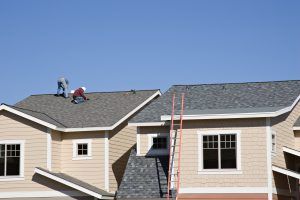 EXPERIENCED PROFESSIONALS AT COMPOSITION ROOFS
No matter which type of roofing materials you choose, Strata Roofing and Construction can handle any roofing project specifications. We can help you understand the benefits of each roofing material to find a great match for your home.
Strata Roofing is fully licensed, bonded and insured in Texas and an Accredited Business with Better Business Bureau since 2008 with an A+ rating. Check out the latest reviews from our customers on Top Rated Local. Strata Roofing is a certified Weather Stopper Roofing Contractor with GAF, a Certainteed ShingleMaster and Master Shingle Applicator with Saint-Gobain.
Houston Office
4133 Katy Hockley Rd
Katy, TX 77493
Phone: (281) 819-6852
Lufkin Office
207 East Frank Street, Suite 107
Lufkin, TX 75901
Phone: (936) 206-5133
Commercial roofing requires skill and precision. Our expert roofers have years of experience installing and repairing roofs for commercial establishments
Whether it is a small roof leak, or a full roof replacement project, homeowners trust Strata Roofing and Construction to get the job done efficiently and affordably.
Our extensive construction services can make your home or business look like new.