Gutters
Gutter Installation and Maintenance in Houston
Gutters are an Integral Part of Your Home
Gutters are an integral component of your home's roofing system, designed to protect the condition of its adjoining roof and preventing water damage to the property. Gutters serve important functions for your home, handling extremely critical tasks, including moving rainwater from a large area—the footprint of your home to drain away from your property.
The roofing experts at Strata Roofing and Construction in Houston are experienced at installing all types of rain gutters, including continuous, decorative, seamed, seamless, sheet metal, galvanized steel, aluminum, copper, and vinyl gutters. We will also help you select which mountain systems and hardware will work best with the gutter system, your roof, and the style of your home. We are leaders in installation, lead guards, and cleanouts for gutters. Contact us today to learn more about our gutter installation in Houston, or to request a quote.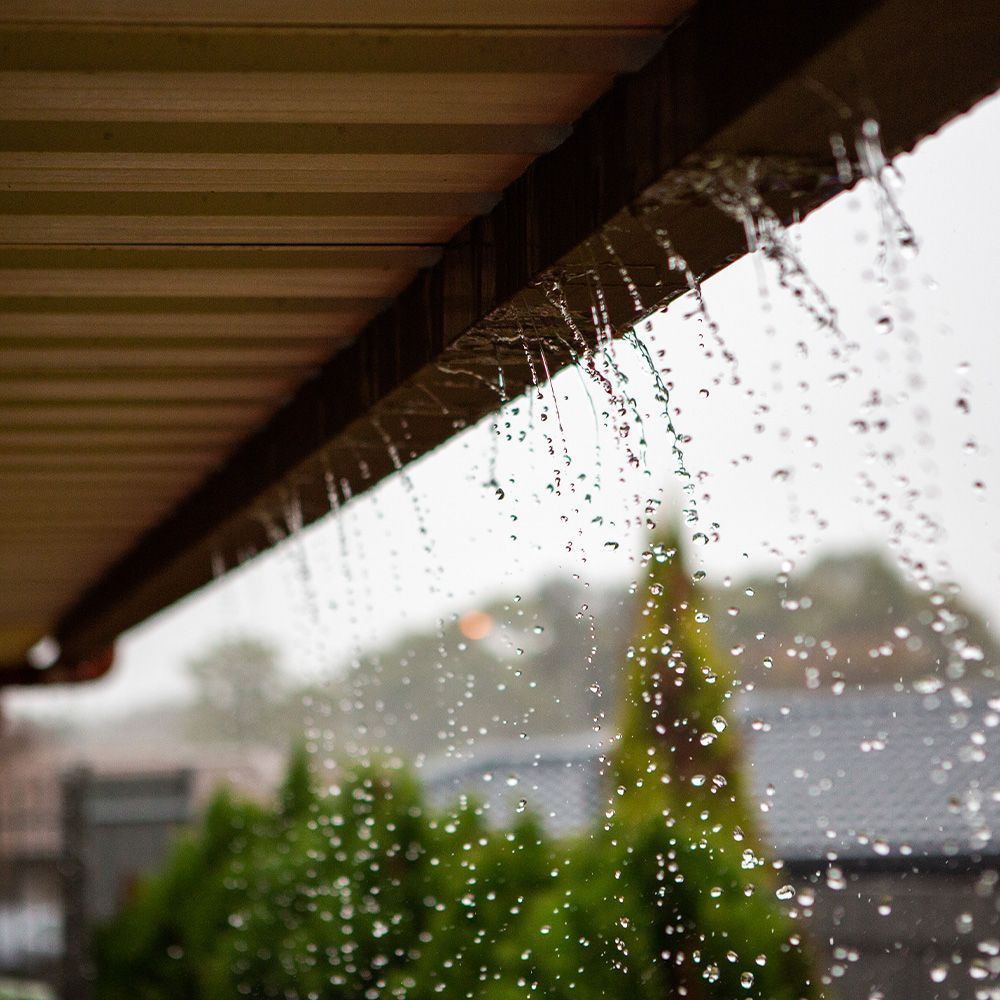 Functions that Gutters Perform For Your Home
Effectively move the rainwater away from the building to where it can run off the property or soak into the ground safely

Protecting exterior surfaces from water damage, including siding, foundations doors, and windows

Eliminate a cascade of water over doors and entranceways during rainy days and storms

Protect against localizing flooding on your property

Increase the value of your property

Keep Your Foundation from Eroding

Keep Your Landscaping Intact

Minimize Water Damage to Your Siding and Exterior

Prevent Lower-Level Flooding
Providing Gutters Throughout the Houston Metro Area and Surrounding Communities
While it may not seem like it, gutters play an integral role in the function of your roof. They have one job: to divert water away from your home. Heavy Texas rains and storms can wreak havoc on your home, especially your siding, windows, doors, and foundation. Without gutters, you could wind up with a long list of serious and costly damages. Water will pool around the foundation of your home, seeping into areas it shouldn't, and cause extensive water damage issues.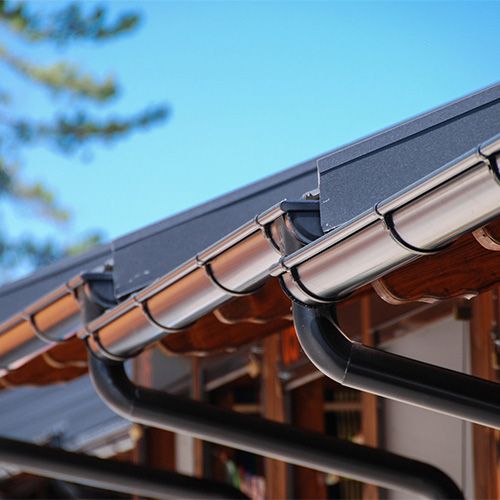 DECIDING TO START A HOUSTON ROOF INSTALLATION PROJECT?
If your home doesn't have any gutters, you will sooner or later begin to notice the signs of water damage in and around your home. If you have a basement, you might be at risk for basement flooding. Depending on how your home is built, gutters could put a stop to much of the flooding. Without gutters, water can pour directly down from your roof onto your foundation. Small cracks and pores in the foundation of your home can let the water into your basement, which causes flooding.
Another sign of needing gutters is rotted or moldy siding. If your roof doesn't have much of an overhang and no gutters exist, moldy or rotting siding is a critical sign that water isn't getting far enough away from your house, rolling onto the sides of your home and becoming trapped behind the siding of your house, causing mold and rot.
Lastly, you may begin to notice signs of troughs in your landscaping or next to your foundation. If you notice deep divots in the ground next to your home or in your landscaping, that is a sign of the constant pouring of rain onto the ground from the height of your roof. This could mean serious trouble for your home's foundation, as it causes structural issues for your home down the road.
Strata Roofing and Construction serves the Houston metro area and surrounding communities, including Spring, Cypress, Sugarland, Katy, League City, Rockport, and Lufkin.
Strata Roofing is fully licensed, bonded, and insured in Texas and an Accredited Business with Better Business Bureau since 2008 with an A+ rating. We have earned many positive reviews from well-known review sites, including Top Rated Local. Strata Roofing is a certified Weather Stopper Roofing Contractor with GAF, a CertainTeed ShingleMaster, and Master Shingle Applicator with Saint-Gobain. Call the roofing and gutter experts in Houston today for gutter installation.
Houston Office
4133 Katy Hockley Rd
Katy, TX 77493
Phone: (281) 819-6852
Lufkin Office
207 East Frank Street, Suite 107
Lufkin, TX 75901
Phone: (936) 206-5133
Commercial roofing requires skill and precision. Our expert roofers have years of experience installing and repairing roofs for commercial establishments
Whether it is a small roof leak, or a full roof replacement project, homeowners trust Strata Roofing and Construction to get the job done efficiently and affordably.
Our extensive construction services can make your home or business look like new.