Metal Roofing
Roofing Contractors in Lufkin and Surrounding Areas
VERSATILE AND RESILIENT
Although the initial cost of a metal roof is more than traditional asphalt, so is its lifespan. Metal roofs can last 30 to 50 years longer than roofing materials, saving you money in the long run. Every year, about 13.2 million tons of asphalt roofing shingles waste is generated across the United States, making metal an environmentally friendly option to consider. Keep reading to learn more about metal roofing in Houston.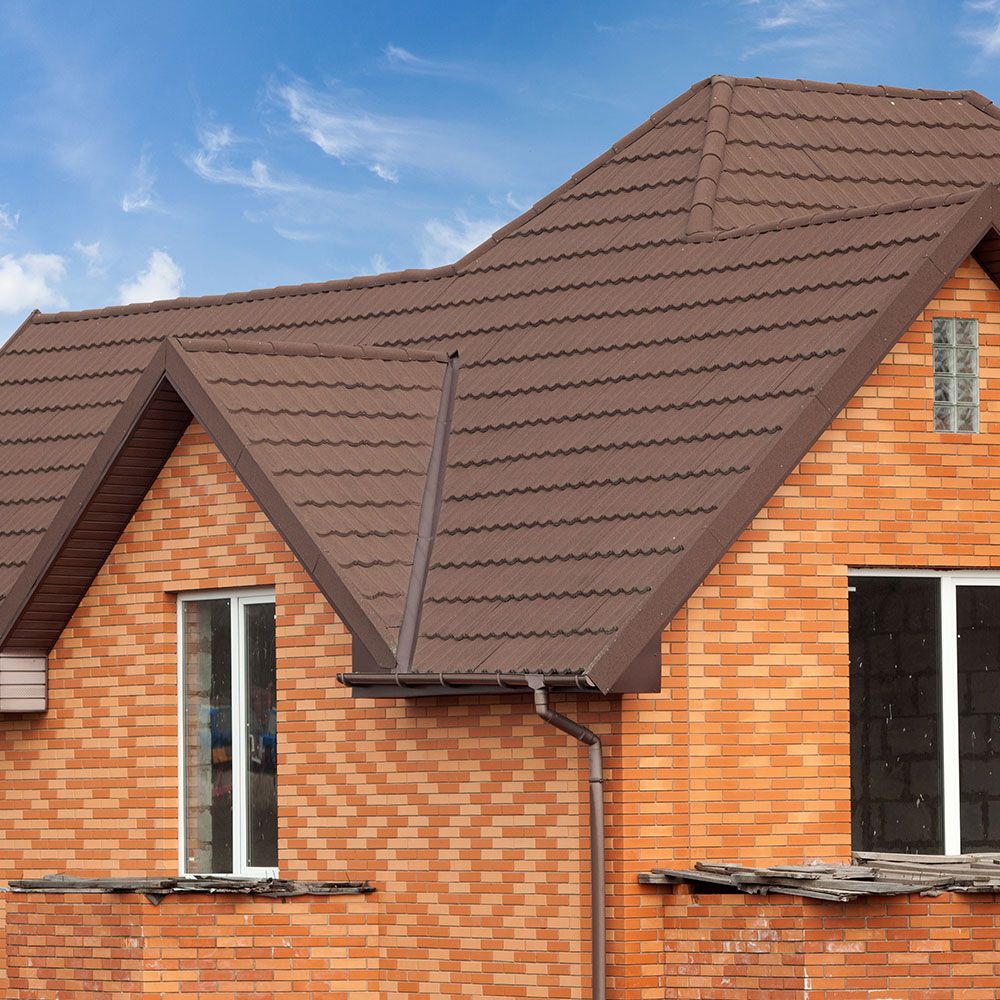 What Metal Roofing Material Should You Pick?
Steel - Steel is popular because it varies in color and is highly durable, not to mention, it is less expensive.
Aluminium - Typically more expensive than steel, aluminium is also more resilient and is very lightweight.
Copper - Copper is long-lasting, being known to last up to 100 years. It is very soft, which makes it a quieter option, especially when dealing with Houston rainstorms. Copper is expensive, however, and acquires a greenish patina over time.
Zinc - Zinc possesses its own outer protective layer, which prevents corrosion, scratching, and panel markings. Zinc roofs have been known to last anywhere from 60 to 100 years.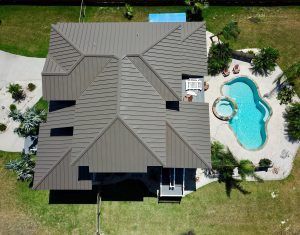 THE ADVANTAGES OF A METAL ROOF
A metal roof offers a number of important advantages over other types of roofs.
Conduction of heat. The reflective quality of metal roofs minimizes the heat of the summer sun.
Resistance to fire. Unlike other roofing materials, metal roofs don't burn and usually carry the highest fire-resistance rating of Class A.
Wide range in roof pitch compatibility. Many metal roof materials can be placed on slightly pitched roofs and still maintain the ability to keep out leaks.
Life expectancy. Warranties for metal roofing range from 20 to 30 to even 50 years with the painted surface having a 20- or 30-year warranty. A metal roof can last the same duration as the building itself and can withstand heavy winds. It is dependably waterproof and resists fire, insects, pests, deterioration, and mold.
Ability to cast off rain. Because of metal roofs area slick and smooth, they have an extraordinary ability to move water off its surface.
Low maintenance. Metal roofing is extremely durable, requiring little to no maintenance.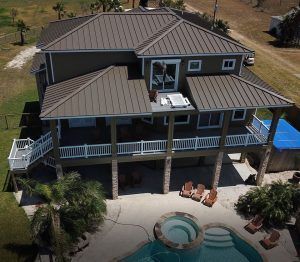 Disadvantages of Metal Roofs
Initial cost. While the initial cost of a metal roof is relatively higher than other roofing materials, it will last a long time, providing savings over the long run.
Heat contraction. Heat and cold may cause the metal material to contract or expand, affecting fasteners and how straight the material becomes.
Replacement. Replacing and matching sections of a metal roof may be harder than other roofing materials such as shingles and tiles.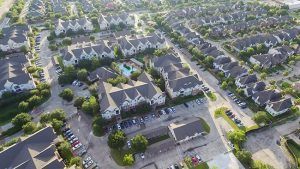 HOUSTON METAL ROOFING FOR THE HOUSTON METRO AREA AND SURROUNDING COMMUNITIES
When you need information about metal roofing supply contact Strata Roofing and Construction. We offer metal roofing products, including corrugated metal roofing, metal panels, standing seam, R-panel, 5 V-crimp, metal shingles, stone-coated metal shingles and non-stone coated metal shingles.
We serve the Houston Metro Area and surrounding communities of Spring, Cypress, Sugarland, Katy, League City, Rockport, and Lufkin.
Houston Office
4133 Katy Hockley Rd
Katy, TX 77493
Phone: (281) 819-6852
Lufkin Office
207 East Frank Street, Suite 107
Lufkin, TX 75901
Phone: (936) 206-5133
Commercial roofing requires skill and precision. Our expert roofers have years of experience installing and repairing roofs for commercial establishments
Whether it is a small roof leak, or a full roof replacement project, homeowners trust Strata Roofing and Construction to get the job done efficiently and affordably.
Our extensive construction services can make your home or business look like new.