Houston Leak Repair Services
Do you have a leaky roof on your home or property? Strata Roofing and Construction has been providing Houston with roof leak repair services for years! Roofs are weakened over time by the outside Houston elements such as heavy rain, extreme Texas heat, constant humidity, and high winds. In addition to standard wear and tear, there are also more unpredictable circumstances such as falling trees and natural disasters. All these harmful factors can degrade your roof, eventually causing roof leaks or more major damage.
If you are seeing signs of a roof leak, such as discoloration on your ceiling, call the roofing experts at Strata Roofing immediately. Our roofing company in Houston will inspect your roof, provide you with an estimate, and create a plan that directly assesses and solves the problem.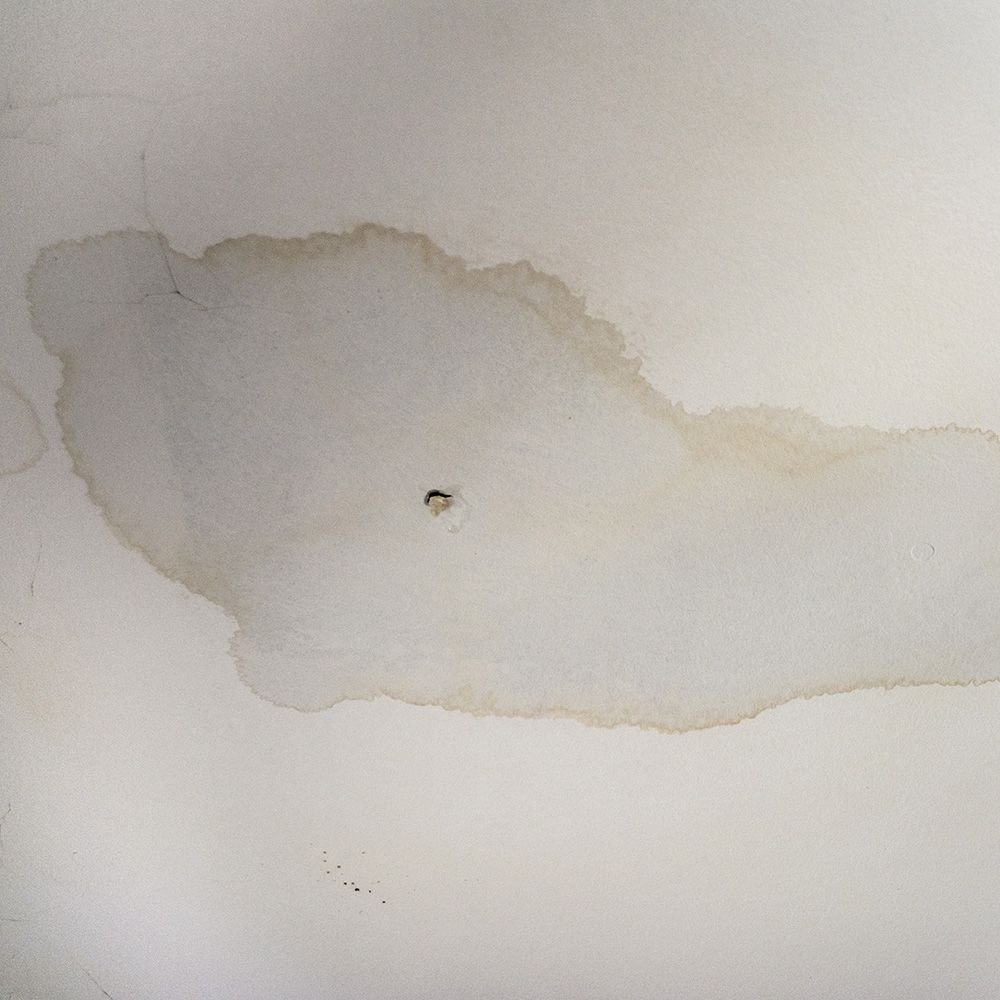 Leak Roof Repairs:
Leak identification
Roof damage analysis
Emergency repairs
Ongoing maintenance information
Roor replacement (if necessary)

We Swiftly Mobilize Skilled Repair Teams

We Work Efficiently So Your Day-to-Day Business Isn't Interrupted

We Provide Necessary Documentation For Your Insurance Claims

We Offer One-Year Workmanship Warranty On All Repairs
The Roof Repair Specialists You Need
There are a variety of reasons that a roof will need repair or replacement. Oftentimes, the first signs of trouble on your roof include things like loss of granules, brittle shingles, curling shingles, and dark water stains on your ceiling, just to name a few. We are a full-service roof repair contractor and we offer a 24/7 repair and service department with trained technicians ready to investigate and find the true source of your roof leak. The team at Strata Roofing and Construction comes equipped and prepared to fix your leak on the spot, but our services don't just stop there. Our service team is trained to look beyond the obvious leak area and provide recommendations for improvement to your roof should it need further work or replacement — but we never recommend replacement unless you truly need it.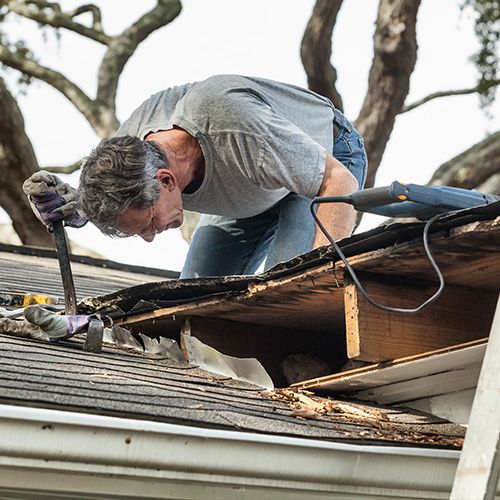 When it comes to knowing if there is a leak in your roof, keep an eye out for these indicators:
There is a water stain on the ceiling. These could be large and ringed with brown or could be much smaller.

You notice water dripping from your ceiling or moisture on the walls. If you ever see moisture where there shouldn't be, you need to investigate.

There are missing shingles on your roof or debris in your downspouts.

You notice loose step flashing.

There's mold on the exterior walls.
Stopping a leaking roof can go a long way to preserving the integrity of your home. While rainwater getting into your home can be bothersome, there are more serious consequences to having a leaky roof. Water damage left unchecked can lead to mold or the weakening of the roof. A roof leak can sometimes be a sign of bigger problems with your roofing.
You can often save money by repairing a small leak before it becomes a major roofing problem. Furthermore, you can prevent possible mold from building up. A well-trained roofer can tell you the extent of the roof leak and give you options for fixing it. Call your go-to roofing experts in Houston at Strata Roofing and Construction today for roof leak repair.
Houston Office
4133 Katy Hockley Rd
Katy, TX 77493
Phone: (281) 819-6852
Lufkin Office
207 East Frank Street, Suite 107
Lufkin, TX 75901
Phone: (936) 206-5133
Commercial roofing requires skill and precision. Our expert roofers have years of experience installing and repairing roofs for commercial establishments.
Whether it's a small roof leak or a full roof replacement project, homeowners trust Strata Roofing and Construction to get the job done efficiently and affordably.
Our extensive construction services can make your home or business look like new.