WHAT TO LOOK FOR IN A ROOFING COMPANY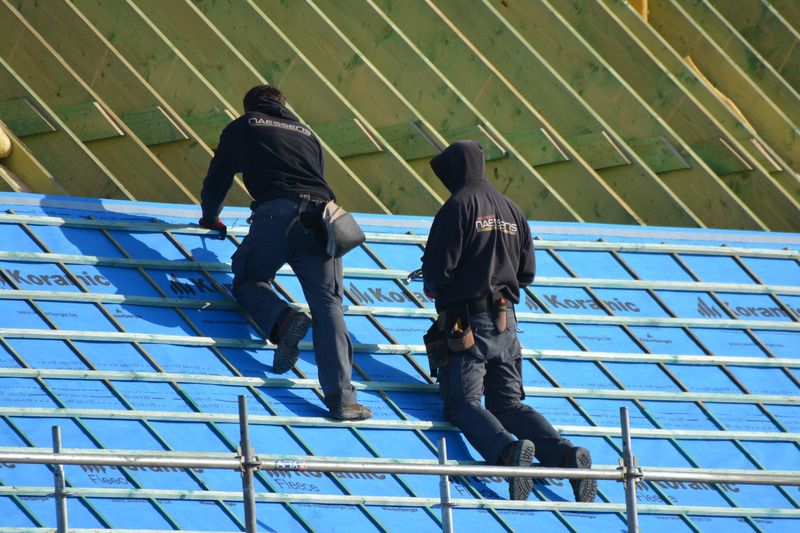 Welcome back to our blog here at Strata Roofing & Construction. If you've ever contacted a roofing company before in the Houston area, what was your experience? Was the company transparent about the services they offered? Did they fix or replace your roof quickly and reliably? Did they offer affordable services? If you answered no to any of these questions, you may be working with the wrong roofing company. Fortunately, we've compiled a list of the most important things to look for in a roofing company before you commit to anything. Read on to learn more or give our roofers a call if you have any questions.
LICENSED, BONDED, AND INSURED
The first step in choosing a roofing company should always be determining whether the company is licensed, bonded, and insured. First and foremost, it is illegal in most states for a roofing company to operate unless they are licensed. Typically, only the owner of the roofing company needs to be licensed and there are a number of qualifications that the roofer will need to fulfill. You can find more information here.
On the other hand, being bonded and insured means the roofing company has made payments to a surety company for protection by a bond. In the event of an accident, the insurance company will pay for any damages. This is important because it shows that the roofing company has done everything possible to ensure you receive the products and services you asked for.
TRANSPARENCY
The second most important thing to look for in a roofing company is transparency. A great roofer doesn't make promises they can't fulfill and will provide you with a full roof inspection before completing any repairs. There's a fine line between being helpful and trying to upsell. Someone who's trying to upsell you may not tell you exactly why an addition is important or why you need it whereas a helpful roofer will only recommend upgrades if they're actually needed.
DEPENDABILITY
Dependability means being able to rely on a roofing company to get the job done quickly and when they say it will be done. This is especially important if you're dealing with an emergency situation where the success of your business or your well-being is dependent on the roofer's ability to get a job done on time and as planned. This also ties back into transparency, because if there are any potential problems that will hold up a project, you should know about it beforehand.
AFFORDABILITY
Whether you're a homeowner or a business owner, everyone has a budget to work with and roofing projects tend to cost more than we initially expect. You should work with a roofer that looks for any way it can to save you money or make payments easier and more digestible for you. For example, they may offer financing options that will allow you to split up your payments across multiple months or offer special deals to help you save money when you need it the most.
SPEAK WITH OUR ROOFERS TODAY
There's no doubt about it, finding the right roofing company can be challenging, especially knowing that roofing projects are no small feat. However, this process doesn't have to be stressful. Although you could spend time Googling "roofing company near me" or "reliable roofers near me," you can rest assured knowing that you have a partner here at Strata Roofing & Construction. For more information about our company, give us a call or use our online contact form.
CONTACT INFORMATION
Houston Office
4715 Pinemont Dr. Suite C
Houston, TX 77092
Phone: (281) 819-6852
Lufkin Office
207 East Frank Street, Suite 107
Lufkin, TX 75901
Phone: (936) 414-8172

Commercial roofing requires skill and precision. Our expert roofers have years of experience installing and repairing roofs for commercial establishments

Whether it is a small roof leak, or a full roof replacement project, homeowners trust Strata Roofing and Construction to get the job done efficiently and affordably.

Our extensive construction services can make your home or business look like new.