SELLING YOUR HOME? CHECK OUT THESE CURB APPEAL TIPS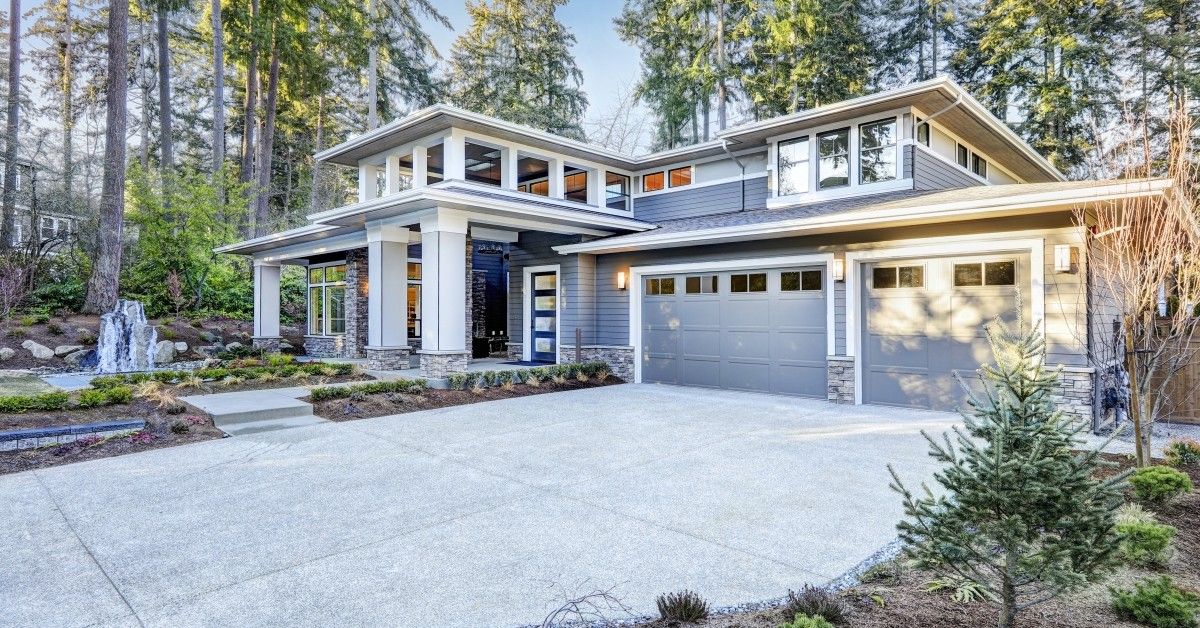 You have a lot of memories in your home, but the time has finally come to move on. Maybe you're expanding your family and need a bigger space, or perhaps your kids have flown the coop and you're downsizing. Whatever the circumstances, when you're selling your home, you want to do everything in your power to help it sell quickly and for a profit.
However, it's not as easy as it used to be. These days, home buyers have access to thousands of listings every day, and they don't even need to leave their couch to see them. This can make it difficult for your home to stand out from the crowd. Fortunately, enhancing the curb appeal of your home doesn't have to be complicated or expensive, but can have a big impact. Here are some curb appeal tips to help you sell your home.
PAINT YOUR DOOR
Boosting curb appeal can be as simple as a couple coats of paint. Is your door looking worse for wear these days? Even if the paint is relatively intact, a pop of color can be quite beneficial to making your home look more aesthetically pleasing. Don't be afraid of being bold. Just start with a swatch to make sure that you will achieve the results you're truly looking for.
TEND THE LAWN
Yard work isn't everyone's favorite chore, but your lawn makes an enormous difference when it comes to curb appeal. Make sure to keep on top of mowing the lawn, pulling weeds, and raking leaves. Maintenance is the key with yard work — if you keep on top of it, it doesn't have to be a big job. If you really don't want to put in the time, consider investing in artificial turf.
ADD A NEW MAILBOX
You may not have given much thought to your mailbox in the past, but given that it is one of the first things seen on your property, it deserves your attention. If your mailbox is dated and looking a little worse for wear, replacing it with a stylish new one can be a simple and affordable fix for your curb appeal problem.
POWER WASH YOUR PORCH
Is there anything more cathartic than power washing away years of dirt and debris? You may not even realize how dirty your porch is, but if it's looking dingy, a very simple way you can address it is with a power washer. While you're at it, power wash the walkways, siding, and driveway. You can rent them at many home improvement stores.
CLEAN YOUR GUTTERS
When shopping for a home, the biggest turnoff for a prospective home buyer is to see a long list of maintenance to be done. If the property has dirty, clogged gutters, it is a clear red flag that the roof is not being taken care of, which could mean big repairs down the line. On top of that, dirty gutters are simply unattractive. Make sure to clean your gutters before showing your house.
At Strata Roofing and Construction, we are available for any roofing services you need, whether it's gutter clean up or emergency roof repair. Contact us today for a complimentary consultation!
CONTACT INFORMATION
Houston Office
4715 Pinemont Dr. Suite C
Houston, TX 77092
Phone: (281) 819-6852
Lufkin Office
207 East Frank Street, Suite 107
Lufkin, TX 75901
Phone: (936) 414-8172

Commercial roofing requires skill and precision. Our expert roofers have years of experience installing and repairing roofs for commercial establishments

Whether it is a small roof leak, or a full roof replacement project, homeowners trust Strata Roofing and Construction to get the job done efficiently and affordably.

Our extensive construction services can make your home or business look like new.